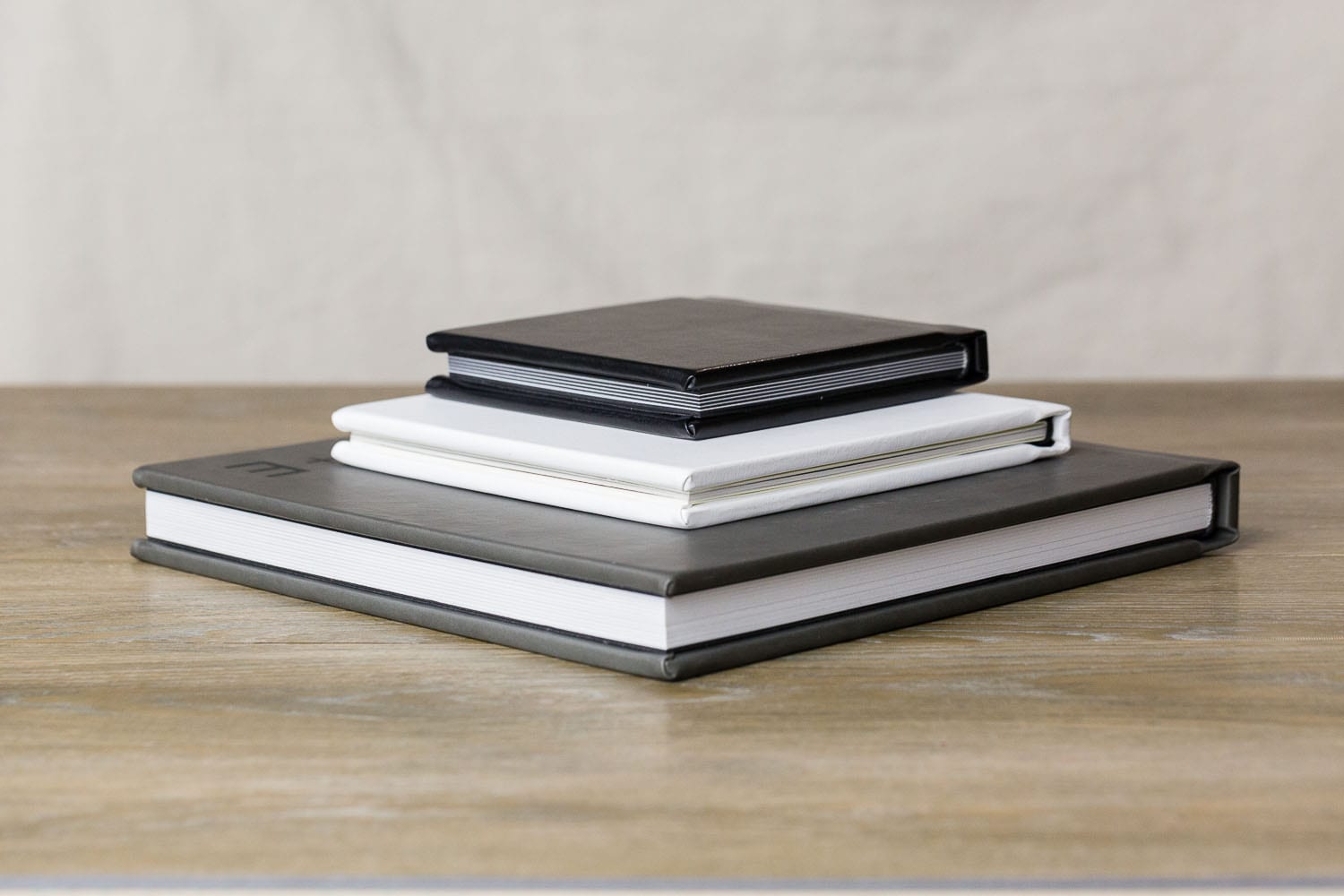 yeah, long & boring but legally necessary
policies
legal & operational
The following is a presentation of lifethreads albums policies of operation.  Click a link below to jump to that section of the policies. Or, just go ahead scroll down.
---
1. Privacy Policy – lifethreads albums Website 
Privacy Policy
A brief clarification of names.  lifethreads albums is the trade name of D&R Photo Drop Ltd (also DBA D&R Photo).  For ease of reading, we'll use lifethreads albums in the policy below but it should be taken to refer to D&R Photo Drop Ltd.
This privacy policy discloses the privacy practices of lifethreads albums. and how those practices are applied for its websites located at www.lifethreadsalsbums.com and studio.lifethreadsalbums.com.  This privacy policy applies solely to information collected by these web site. It will notify you of the following:
What personally identifiable information is collected from you through the web site, how it is used and with whom it may be shared.
What choices are available to you regarding the use of your data.
The security procedures in place to protect the misuse of your information.
How you can correct any inaccuracies in the information.
Information Collection, Use, and Sharing  
We are the sole owners of the information collected on this site. We only have access to/collect information that you voluntarily give us via email or other direct contact from you. We will not sell or rent this information to anyone.
We will use your information to respond to you, regarding the reason you contacted us. We will not share your information with any third party outside of our organization, other than as necessary to fulfill your request, e.g. to ship an order.
Unless you ask us not to, we may contact you via email in the future to tell you about specials, new products or services, or changes to this privacy policy.
Cookies
We use "cookies" on this site. A cookie is a piece of data stored on a site visitor's hard drive to help us improve your access to our site and identify repeat visitors to our site. For instance, when we use a cookie to identify you, you would not have to log in a password more than once, thereby saving time while on our site. Cookies can also enable us to track and target the interests of our users to enhance the experience on our site. Usage of a cookie is in no way linked to any personally identifiable information on our site. Some of our business partners may use cookies on our site (for example, facebook.com). However, we have no access to or control over these cookies.
Links to Other Sites
This website contains links to third-party sites. lifethreads albums is not responsible for the collection of personal information or the security or privacy of such information on third-party sites. Please click on the links provided at these sites to read their policies for yourself.
Your Access to and Control Over Information  
You may opt out of any future contacts from us at any time. You can do the following at any time by contacting us via the contact form on our website, or the email address or phone number given at the end of this Privacy Policy:
See what data we have about you, if any.
Change/correct any data we have about you.
Have us delete any data we have about you.
Express any concern you have about our use of your data.
Registration
In order to use this website, a user must first complete the registration form. During registration a user is required to give certain information (such as name and email address). This information is used to contact you about the products/services on our site in which you have expressed interest. At your option, you may also provide demographic information (such as gender or age) about yourself, but it is not required.
Orders
We request information from you on our order form(s). To buy from us, you must provide contact information (like name and shipping address) and financial information (like credit card number, expiration date). This information is used for billing purposes and to fulfill your orders. If we encounter difficulties or require clarification while processing an order, we'll use this information to contact you.
Email Communication
We use Mailchimp as our SaaS solution for email communication with our clients for the purpose of informing our customers of important updates, product information and promotions.  We may also from time to time offer customers the ability to join segments of our master list that allow them to receive emails for specific informational purposes such as education, business advice or marketing. 
Customers must always choose to opt-in to a list and they are able to unsubscribe at any time.  Our opt-in or subscription process is managed through Mailchimp's services and is in compliance with the CASL anti-Spam laws.  For more information on Mailchimp's privacy policy, please see their website at https://mailchimp.com/legal/privacy/.
Security
We take precautions to protect your information. When you submit sensitive information via the website, your information is protected both online and offline.
Wherever we collect sensitive information (such as credit card data), that information is encrypted and transmitted to us in a secure way. You can verify this by looking for a closed lock icon at the bottom of your web browser, or looking for "https" at the beginning of the address of the web page.
While we use encryption to protect sensitive information transmitted online, we also protect your information offline. Only employees who need the information to perform a specific job (for example, billing or customer service) are granted access to personally identifiable information. The computers/servers in which we store personally identifiable information are kept in a secure environment.
Updates
Our Privacy Policy may change from time to time and all updates will be posted on this page.
If you feel that we are not abiding by this privacy policy, you should contact us immediately via the Contact Us Form on this website, telephone at 604-324-3725 or info@lifethreadsalbums.com.
---
2. Website Terms of Use – Lifethreads Albums Website 
Ownership of Site; Agreement to Terms of Use
These Terms and Conditions of Use (the "Terms of Use") apply to the Lifethreads Albums web site located atwww.lifethreadsalbums.com, and all associated sites linked to www.lifethreadsalbums.com by Lifethreads Albums, D&R Photo Drop Ltd., its subsidiaries and affiliates, including Lifethreads Albums sites around the world (collectively, the "Site"). The Site is the property of Lifethreads Albums & D&R Photo Drop Ltd. (hereafter collectively referred to as "Lifethreads Albums") and its licensors. BY USING THE SITE, YOU AGREE TO THESE TERMS OF USE; IF YOU DO NOT AGREE, DO NOT USE THE SITE.
Lifethreads Albums reserves the right, at its sole discretion, to change, modify, add or remove portions of these Terms of Use, at any time. It is your responsibility to check these Terms of Use periodically for changes. Your continued use of the Site following the posting of changes will mean that you accept and agree to the changes. As long as you comply with these Terms of Use, Lifethreads Albums grants you a personal, non-exclusive, non-transferable, limited privilege to enter and use the Site.
Content
All text, graphics, user interfaces, visual interfaces, photographs, trademarks, logos, sounds, music, artwork and computer code (collectively, "Content"), including but not limited to the design, structure, selection, coordination, expression, "look and feel" and arrangement of such Content, contained on the Site is owned, controlled or licensed by or to Lifethreads Albums.
Except as expressly provided in these Terms of Use, no part of the Site and no Content may be copied, reproduced, republished, uploaded, posted, publicly displayed, encoded, translated, transmitted or distributed in any way (including "mirroring") to any other computer, server, Web site or other medium for publication or distribution or for any commercial enterprise, without Lifethreads Albums's express prior written consent.
You may use information on Lifethreads Albums products and services (such as templates, knowledge base articles, and similar materials) purposely made available by Lifethreads Albums for downloading from the Site, provided that you (1) not remove any proprietary notice language in all copies of such documents, (2) use such information only for your commercial informational purpose and do not copy or post such information on any networked computer or broadcast it in any media, (3) do not resell the materials in any form, (4) do not make any additional representations or warranties relating to such documents.
Your Use of the Site
You may not use any "deep-link", "page-scrape", "robot", "spider" or other automatic device, program, algorithm or methodology, or any similar or equivalent manual process, to access, acquire, copy or monitor any portion of the Site or any Content, or in any way reproduce or circumvent the navigational structure or presentation of the Site or any Content, to obtain or attempt to obtain any materials, documents or information through any means not purposely made available through the Site. Lifethreads Albums reserves the right to bar any such activity.
You may not attempt to gain unauthorized access to any portion or feature of the Site, or any other systems or networks connected to the Site or to any Lifethreads Albums server, or to any of the services offered on or through the Site, by hacking, password "mining" or any other illegitimate means.
You may not probe, scan or test the vulnerability of the Site or any network connected to the Site, nor breach the security or authentication measures on the Site or any network connected to the Site. You may not reverse look-up, trace or seek to trace any information on any other user of or visitor to the Site, or any other customer of Lifethreads Albums, including any Lifethreads Albums account not owned by you, to its source, or exploit the Site or any service or information made available or offered by or through the Site, in any way where the purpose is to reveal any information, including but not limited to personal identification or information, other than your own information, as provided for by the Site.
You agree that you will not take any action that imposes an unreasonable or disproportionately large load on the infrastructure of the Site or Lifethreads Albums's systems or networks, or any systems or networks connected to the Site or to Lifethreads Albums.
You agree not to use any device, software or routine to interfere or attempt to interfere with the proper working of the Site or any transaction being conducted on the Site, or with any other person's use of the Site.
You may not forge headers or otherwise manipulate identifiers in order to disguise the origin of any message or transmittal you send to Lifethreads Albums on or through the Site or any service offered on or through the Site. You may not pretend that you are, or that you represent, someone else, or impersonate any other individual or entity.
You may not use the Site or any Content for any purpose that is unlawful or prohibited by these Terms of Use, or to solicit the performance of any illegal activity or other activity which infringes the rights of Lifethreads Albums or others.
Purchases; Other Terms and Conditions
Additional terms and conditions may apply to purchases of goods or services and to specific portions or features of the Site, including contests, promotions or other similar features, all of which terms are made a part of these Terms of Use by this reference. You agree to abide by such other terms and conditions, including where applicable representing that you are of sufficient legal age to use or participate in such service or feature. If there is a conflict between these Terms of Use and the terms posted for or applicable to a specific portion of the Site or for any service offered on or through the Site, the latter terms shall control with respect to your use of that portion of the Site or the specific service.
Lifethreads Albums's obligations, if any, with regard to its products and services are governed solely by the agreements pursuant to which they are provided, and nothing on this Site should be construed to alter such agreements.
Lifethreads Albums may make changes to any products or services offered on the Site, or to the applicable prices for any such products or services, at any time, without notice. The materials on the Site with respect to products and services may be out of date, and Lifethreads Albums makes no commitment to update the materials on the Site with respect to such products and services.
Accounts, Passwords and Security
Certain features or services offered on or through the LTA website may require you to open an account (including setting up a username and password). You are entirely responsible for maintaining the confidentiality of the information you hold for your account, including your password, and for any and all activity that occurs under your account as a result of your failing to keep this information secure and confidential. You agree to notify LTA immediately of any unauthorized use of your account or password, or any other breach of security. You may be held liable for losses incurred by LTA or any other user of or visitor to the Site due to someone else using your LTA username, password or account as a result of your failing to keep your account information secure and confidential.
You may not use anyone else's LTA username, password or account at any time without the express permission and consent of the holder of that username, password or account. LTA cannot and will not be liable for any loss or damage arising from your failure to comply with these obligations.
Privacy
Lifethreads Albums's Privacy Policy applies to use of this Site, and its terms are made a part of these Terms of Use by this reference. To view Lifethreads Albums's Privacy Policy, click here. Additionally, by using the Site, you acknowledge and agree that Internet transmissions are never completely private or secure. You understand that any message or information you send to the Site may be read or intercepted by others, even if there is a special notice that a particular transmission (for example, credit card information) is encrypted.

Links to Other Sites and to the Lifethreads Albums Site
This Site may contain links to other independent third-party Web sites ("Linked Sites"). These Linked Sites are provided solely as a convenience to our visitors. Such Linked Sites are not under Lifethreads Albums's control, and Lifethreads Albums is not responsible for and does not endorse the content of such Linked Sites, including any information or materials contained on such Linked Sites. You will need to make your own independent judgment regarding your interaction with these Linked Sites.

Disclaimers
Lifethreads Albums DOES NOT PROMISE THAT THE SITE OR ANY CONTENT, SERVICE OR FEATURE OF THE SITE WILL BE ERROR-FREE OR UNINTERRUPTED, OR THAT ANY DEFECTS WILL BE CORRECTED, OR THAT YOUR USE OF THE SITE WILL PROVIDE SPECIFIC RESULTS. THE SITE AND ITS CONTENT ARE DELIVERED ON AN "AS-IS" AND "AS-AVAILABLE" BASIS. ALL INFORMATION PROVIDED ON THE SITE IS SUBJECT TO CHANGE WITHOUT NOTICE. Lifethreads Albums CANNOT ENSURE THAT ANY FILES OR OTHER DATA YOU DOWNLOAD FROM THE SITE WILL BE FREE OF VIRUSES OR CONTAMINATION OR DESTRUCTIVE FEATURES. Lifethreads Albums DISCLAIMS ALL WARRANTIES, EXPRESS OR IMPLIED, INCLUDING ANY WARRANTIES OF ACCURACY, NON-INFRINGEMENT, MERCHANTABILITY AND FITNESS FOR A PARTICULAR PURPOSE. Lifethreads Albums DISCLAIMS ANY AND ALL LIABILITY FOR THE ACTS, OMISSIONS AND CONDUCT OF ANY THIRD PARTIES IN CONNECTION WITH OR RELATED TO YOUR USE OF THE SITE AND/OR ANY Lifethreads Albums SERVICES. YOU ASSUME TOTAL RESPONSIBILITY FOR YOUR USE OF THE SITE AND ANY LINKED SITES. YOUR SOLE REMEDY AGAINST Lifethreads Albums FOR DISSATISFACTION WITH THE SITE OR ANY CONTENT IS TO STOP USING THE SITE OR ANY SUCH CONTENT. THIS LIMITATION OF RELIEF IS A PART OF THE BARGAIN BETWEEN THE PARTIES.
The above disclaimer applies to any damages, liability or injuries caused by any failure of performance, error, omission, interruption, deletion, defect, delay in operation or transmission, computer virus, communication line failure, theft or destruction of or unauthorized access to, alteration of, or use, whether for breach of contract, tort, negligence or any other cause of action.
Lifethreads Albums reserves the right to do any of the following, at any time, without notice: (1) to modify, suspend or terminate operation of or access to the Site, or any portion of the Site, for any reason; (2) to modify or change the Site, or any portion of the Site, and any applicable policies or terms; and (3) to interrupt the operation of the Site, or any portion of the Site, as necessary to perform routine or non-routine maintenance, error correction, or other changes.
Limitation of Liability
Except where prohibited by law, in no event will Lifethreads Albums be liable to you for any indirect, consequential, exemplary, incidental or punitive damages, including lost profits, even if Lifethreads Albums has been advised of the possibility of such damages.
If, notwithstanding the other provisions of these Terms of Use, Lifethreads Albums is found to be liable to you for any damage or loss which arises out of or is in any way connected with your use of the Site or any Content, Lifethreads Albums's liability shall in no event exceed the greater of (1) the total of any subscription or similar fees with respect to any service or feature of or on the Site paid in the six months prior to the date of the initial claim made against Lifethreads Albums Some jurisdictions do not allow limitations of liability, so the foregoing limitation may not apply to you.
Indemnity
You agree to indemnify and hold Lifethreads Albums, its officers, directors, shareholders, predecessors, successors in interest, employees, agents, subsidiaries and affiliates, harmless from any demands, loss, liability, claims or expenses (including attorneys' fees), made against Lifethreads Albums by any third party due to or arising out of or in connection with your use of the Site.
Violation of These Terms of Use
Lifethreads Albums may disclose any information we have about you (including your identity) if we determine that such disclosure is necessary in connection with any investigation or complaint regarding your use of the Site, or to identify, contact or bring legal action against someone who may be causing injury to or interference with (either intentionally or unintentionally) Lifethreads Albums's rights or property, or the rights or property of visitors to or users of the Site, including Lifethreads Albums's customers. Lifethreads Albums reserves the right at all times to disclose any information that Lifethreads Albums deems necessary to comply with any applicable law, regulation, legal process or governmental request. Lifethreads Albums also may disclose your information when Lifethreads Albums determines that applicable law requires or permits such disclosure, including exchanging information with other companies and organizations for fraud protection purposes.
You acknowledge and agree that Lifethreads Albums may preserve any transmittal or communication by you with Lifethreads Albums through the Site or any service offered on or through the Site, and may also disclose such data if required to do so by law or Lifethreads Albums determines that such preservation or disclosure is reasonably necessary to (1) comply with legal process, (2) enforce these Terms of Use, (3) respond to claims that any such data violates the rights of others, or (4) protect the rights, property or personal safety of Lifethreads Albums, its employees, users of or visitors to the Site, and the public.
You agree that Lifethreads Albums may, in its sole discretion and without prior notice, terminate your access to the Site and/or block your future access to the Site if we determine that you have violated these Terms of Use or other agreements or guidelines which may be associated with your use of the Site. You also agree that any violation by you of these Terms of Use will constitute an unlawful and unfair business practice, and will cause irreparable harm to Lifethreads Albums, for which monetary damages would be inadequate, and you consent to Lifethreads Albums obtaining any injunctive or equitable relief that Lifethreads Albums deems necessary or appropriate in such circumstances. These remedies are in addition to any other remedies Lifethreads Albums may have at law or in equity.
You agree that Lifethreads Albums may, in its sole discretion and without prior notice, terminate your access to the Site, for cause, which includes (but is not limited to) (1) requests by law enforcement or other government agencies, (2) a request by you (self-initiated account deletions), (3) discontinuance or material modification of the Site or any service offered on or through the Site, or (4) unexpected technical issues or problems.
If Lifethreads Albums does take any legal action against you as a result of your violation of these Terms of Use, Lifethreads Albums will be entitled to recover from you, and you agree to pay, all reasonable attorneys' fees and costs of such action, in addition to any other relief granted to Lifethreads Albums. You agree that Lifethreads Albums will not be liable to you or to any third party for termination of your access to the Site as a result of any violation of these Terms of Use.
Governing Law; Dispute Resolution
You agree that all matters relating to your access to or use of the Site, including all disputes, will be governed by the laws of the Canada and by the laws of the province of British Columbia without regard to its conflicts of laws provisions. You agree to the personal jurisdiction by and venue in the state and federal courts in Vancouver, British Columbia, and waive any objection to such jurisdiction or venue. The preceding provision regarding venue does not apply if you are a consumer based in the European Union. If you are a consumer based in the European Union, you may make a claim in the courts of the country where you reside. Any claim under these Terms of Use must be brought within one (1) year after the cause of action arises, or such claim or cause of action is barred. Claims made under the separate terms and conditions of purchase for goods and services are not subject to this limitation. No recovery may be sought or received for damages other than out-of-pocket expenses. In the event of any controversy or dispute between Lifethreads Albums and you arising out of or in connection with your use of the Site, the parties shall attempt, promptly and in good faith, to resolve any such dispute. If we are unable to resolve any such dispute within a reasonable time (not to exceed thirty (30) days), then either party may submit such controversy or dispute to mediation. If the dispute cannot be resolved through mediation, then the parties shall be free to pursue any right or remedy available to them under applicable law.
Void Where Prohibited
Lifethreads Albums administers and operates the www.Lifethreads Albums.com Site from its location in Vancouver, British Columbia, Canada and through web-hosting with GoDaddy. Although the Site is accessible worldwide, not all features, products or services discussed, referenced, provided or offered through or on the Site are available to all persons or in all geographic locations, or appropriate or available for use outside the Canada. Lifethreads Albums reserves the right to limit, in its sole discretion, the provision and quantity of any feature, product or service to any person or geographic area. Any offer for any feature, product or service made on the Site is void where prohibited. If you choose to access the Site from outside Canada, you do so on your own initiative and you are solely responsible for complying with applicable local laws.
Miscellaneous
If any of the provisions of these Terms of Use are held by a court or other tribunal of competent jurisdiction to be void or unenforceable, such provisions shall be limited or eliminated to the minimum extent necessary and replaced with a valid provision that best embodies the intent of these Terms of Use, so that these Terms of Use shall remain in full force and effect. These Terms of Use constitute the entire agreement between you and Lifethreads Albums with regard to your use of the Site, and any and all other written or oral agreements or understandings previously existing between you and Lifethreads Albums with respect to such use are hereby superseded and cancelled. Other than as provided in a purchase agreement you enter into with Lifethreads Albums, Lifethreads Albums will not accept any counter-offers to these Terms of Use, and all such offers are hereby rejected. Lifethreads Albums's failure to insist on or enforce strict performance of these Terms of Use shall not be construed as a waiver by Lifethreads Albums of any provision or any right it has to enforce these Terms of Use, nor shall any course of conduct between Lifethreads Albums and you or any other party be deemed to modify any provision of these Terms of Use. These Terms of Use shall not be interpreted or construed to confer any rights or remedies on any third parties.
Feedback and Information
Any feedback you provide at this site, or the external Lifethreads Albums blog hosted at Tumblr (www.lifethreadsalbums.tumblr.com) shall be deemed to be non-confidential. Lifethreads Albums shall be free to use such information on an unrestricted basis.
Questions or Concerns
If you have any questions and concerns regarding the information gathering and privacy practices of our website, please use the contact form on our Contact Us page.
---
lifethreads albums is a trade name of D&R Photo Drop Ltd. located at 6530 Fraser St, Vancouver, BC, V5X 3T3.  The customer recognizes and acknowledges that lifethreads albums financial documentation and communication is in fact D&R Photo Drop Ltd and as such, any such communication may include lifethreads albums, D&R Photo, D&R Photo Drop Ltd. or a combination of such names on any invoices, receipts, emails and any other means of communication.  
To simplify the terms of this agreement, lifethreads albums shall be used to refer to D&R Photo Drop Ltd.
All orders and/or full payments for products imply the customer has read and fully agreed to the lifethreads albums Terms and Conditions of Sales Agreement specified herein.
By submitting and paying for an order, the customer agrees that sufficient and accurate information and images of the product being considered for purchase have been provided to the customer.  In such case that the customer has not felt that lifethreads albums website & software has provided enough information, the customer has made inquiry to request such information from lifethreads albums and agrees that lifethreads albums has answered their inquiry in a fully satisfactory manner by providing sufficient and accurate information as per the customer's inquiry.
Payment for products by the customer implies that the customer recognizes, has been given and has received all necessary information, images etc., about the particular product ordered to allow for a well-informed buying decision.
Prices listed are in Canadian (CAD) and are wholesale prices for full-time professional resellers only.   All prices are subject to change without notice.
Prices do not include applicable taxes and shipping, brokerage fees, customs clearance fees or duty if applicable.
Canadian Customer must provide their GST or HST number in order to conduct business with lifethreads albums. USA customers must provide their Resale Tax ID and telephone number. lifethreads albums will not ship any product to the USA without having received the customer's Resale Tax ID number beforehand.
Customers must have a bona fide professional photography web site to be considered for account approval. Facebook, Flickr, Instagram and other such accounts (in exclusion of association with a bona fide professional photography website) are not acceptable solely as web site submissions.  lifethreads albums reserves the right to have sole discretion in determining whether or not a potential customer meets the requirements to be considered a full time professional reseller.
Customers acknowledge that they own copyright to all submitted images. lifethreads albums will at its discretion print images not owned by photographers when written authorization by the copyright owner has been submitted along with the order.
We currently accept VISA & MasterCard credit cards. For local pick-up in store customers, payment by cash or business cheque is also acceptable.  Payment is due in full at the time of order.  Credit cards are billed in full at the time of ordering. Local pick up orders must maintain an account in good standing with lifethreads albums in order to Your order will not be processed until the credit card information is received and successfully processed.
All products shipped are always insured for the full amount paid by the customer; there are no exceptions to this policy.  
Products are shipped at the purchaser's risk.
Most orders will be shipped via Canada Post. We reserve the right to use our discretion as to the carrier to be used on any shipment.  In the event of a Postal Strike or labour stoppage, lifethreads albums will endeavour to provide reasonable notice of alternate shipping methods, carriers and prices.
If an item is lost or damaged in transit, or if an order discrepancy is discovered the customer must notify lifethreads albums within 24 hours of delivery receipt and must save all original packing materials. Note the package and package contents must be kept at the originally shipped to location. Photographs of the package exterior, interior, packaging materials, product(s) and shipping label(s) will be required. Failure to comply with any of the aforementioned stipulations, may result in denial of a claim for loss/transit damaged by the carrier/insurance company or for any order discrepancies with lifethreads albums.
---
Albums
An album order may be "rushed" by customer necessity.  All rush orders are at the sole discretion of lifethreads albums.  At any time, lifethreads albums reserves the right to cancel the ability to rush an order and to change any additional fees/surcharges associated with rush orders.What Makes a Rush Order? An order shall be considered as a RUSH ORDER if a turnaround of 36 hours or less is required.  Turnaround time shall be considered to begin only when lifethreads albums has received all necessary files for the production & completion of the album (either via hard transfer (CD/DVD/USB flash drive, etc.) or by one of our digital transfer mechanisms.  Turnaround time does not begin with a warning/request phone call or email.
Orders requested completion of 24 hours will be considered as SUPER RUSH.
Extra Fees will be applied to all RUSH and SUPER RUSH orders.
Fees for Rush Orders
All rush orders will be subject to a surcharge without exception.  The rush charge shall be as follows:
•The full price of the album product
•any discounts (such as guest book specials or sample album discounts) will be waived
•plus 50% of the price in the case of a RUSH
•plus 100% of the price in the case of a SUPER RUSH
Prints
Essentially all photographic print orders are printed  on a "rush" basis.  Photographic orders are printed on a first-come, first-served basis.  As most orders are ready within the hour of receipt, we do not offer additional rush printing services.  Should a customer require after hours printing, the job would be subject to additional charges to cover required overtime hours.  These would be billed at $100 per hour or portion thereof with a minimal 1-hour charge.
Canvases
Due to the out-sourced nature of our canvas framing, we are unable to offer rush canvas services. We can request these from our framer, but availability and charges are at the sole discretion of the framer.
---
This is a question that we get asked fairly regularly.  The professional photographer often wondering if we sell directly to the consumer, and the retail customer wondering if our products are for professionals only.
Our answer has simply been: lifethreads albums creates professional products for the professional customer.  However, with the changes in the market place, the answer to this question is not as clear as it once was.  There are two main reasons for this:
1.  Who Is a Pro?
The definition of a professional photographer is becoming blurred.  There is no longer a clear distinction between who is and who is not pro. There are many "pros" out there who bought themselves a DSLR, a lens or two, and decided to shoot weddings on weekends for extra cash. Does this make them less pro than the person who went to school for a year or two or four and got a diploma/degree in photography?  In the knowledge and technical sense perhaps.  In the business "I sell wedding packages" sense, not necessarily.  This is not a debate we intend to answer here, rather one that can be hashed out in other online photography forums.  The point is, there is a newer breed of photographers and all compete for business and market share.
Over the past few years, an increasing portion of our business is coming from this newer school of photographers.  As a photographic lab making go of a business in a tough and continuously changing market, we cannot ignore these customers.  Many of them do shoot well, and do provide full service offerings to their customers (prints, albums, etc.).  They just do so at a lower volume than the full time professional photographer.
BUT, we've also noticed a growing portion of "shoot & burn" photographers, both from the seasoned and new school photographers, which brings us to point 2.
2.  The Shoot & Burn Reality
This is another change that has really taken hold within the last few years. It is also one that was instituted by the photographers themselves, and not photographic labs and album manufacturers.   As soon as photographers decided to sell print resolution files on disc to their clients, they put the decision on whether or not to order an album (or prints for that matter) in the hands of their customer. It would be unreasonable to think that a customer that paid for the services of a professional photographer should be kept from being able to purchase a high quality album because that same photographer didn't want to put the energy into selling them one.  We are not commenting on whether or not this is a good or bad thing, we are merely stating this is a change that we must respond to.
With increasing regularity, we even have photographers approach us with requests to handle all of the album portion of their business (design, proofing & delivery) in return for a small kickback/commission or finder's fee.  This is what promoted us to begin creating our lifethreads Total Solution service - still under formation.
Another Way to Think About It
Think about it in terms of the camera manufacturers you all buy your gear from.  No photographer would call up Nikon and say, "Don't sell my D4s to the general public, it's a pro camera only."  Why? Because Nikon sells the camera to whom they wish.  Why?  Because Nikon (and Canon, and Pentax, and Sony, and Olympus, etc) are in the business of selling product.  They have their professional cameras and lens lines yes, but if you can afford it, you bet they'll sell it to you.
In the same way, lifethreads albums is in the business of selling professional quality albums and print products.  And we must respond to the changing market place or go the way of the dinosaur.  While the core of our business remains pro-focused, our retail lab D&R Photo does sell a retail lay flat album branded as SIMPL photo books. The vast majority of subject matter in our amateur line of albums is not wedding related. Most of the albums are family memory themed. This is not competing with the professional.
D&R's SIMPL Photo Books are not lifethreads albums, but there are a few similarities in terms of print process & binding.  They are all photographically printed, they are all lay-flat binding and they are all made in-house. However, we do limit the customer to 3 sizes and one cover material mainly in order to facilitate our redesigned cover, aid in the decision making process and streamline the sales process. We have also greatly pared back the cover to a very thin-line cover.  This greatly reduces the amount of material and time incolved in the process of these books which, in turn, allows us to sell these at a more retail-friendly price. It also creates a book that looks & feels dramatically different, and yes, cheaper than a lifethreads album.
Another major distinction is price point.  Registered professional customers with accounts in good standing qualify for a professional wholesale rate on all albums that they design and order themselves.  Retail consumers must pay retail rates with design fees on top of this if they do not self-design an album through our photoprinterinvancouver.com website.
Ultimately, the difference between a D&R SIMPL photo book and your lifethreads album should be you.  It is your photography and your design skills that should set the album apart. In the years that we have been producing albums, we have yet to hear anyone comment that because they can purchase one of our albums they are going to have a friend or family member to shoot their wedding, bypass the professional, and then make their own album. The comments are always along the lines of, "I'm going to tell my photographer about you guys". That's the response we like.
How We Approach This
If a customer walks in looking for an album here is how we approach the situation:
1. We ask them if the photos are theirs or a photographers.
2. If they are a photographer's images, we ask if they have print license for the images - sometimes all they want is a few prints.  If they are a photographer's images, we also ask them to speak with their photographer about purchasing an album.  Many times, the photographer has sent them to us directly, we will verify this if we haven't already.
3. If they have printing rights and/or we have the photographers permission, we will move ahead in a design and order consultation process with the customer in our SIMPL photo book line.  The large majority of these customers choose to order their albums through our website (http://photoprinterinvancouver.com) so that they can get a personalized look & feel to their album.
4. If they do not, we refer them back to their photographer to inquire about purchasing an album.
5. If the images are owned by them, we suggest they design and order one of our SIMPL photo books through our retail website(http://photoprinterinvancouver.com) or choose from one of our packaged designed-for-them options.
In conclusion – we're here to help:
1. Good albums are just that, largely because of the images inside them and the design/layout of the album.
2. We are here to help you, the professional, sell more albums to your clients. 
3. We are here to help grow your business and make your life less complicated and by helping you after your images are seen by your clients. If you take advantage of offering them our full line of albums and go beyond the DVD, your satisfaction, and profits will increase and you'll stay a couple of steps ahead of the competition.
---
In order to expect consistent and accurate print results, customers must operate in a calibrated work flow environment. Customers are responsible to submit their images as "print ready". Meaning that the colour, density and resolution of their files have been corrected. All files will be printed "as is". No colour corrections will be performed on any submitted files.
Customers must submit their files in RGB format using either the Adobe RGB or sRGB colour spaces.  lifethreads albums cannot print from files submitted in the CMYK colour space.
lifethreads albums is not responsible to proof, edit, or change your content and/or layout in any way.  Submission of an order shall be taken as an indication that the customer has proofed the order to ensure accuracy layout, spelling and colour correction and is certifying that the order is ready to print as-is.  lifethreads albums is not responsible to verify this with the customer.  For customers new to lifethreads albums or those not sure of print quality, lifethreads albums strongly encourages these customers to purchase a test print package.
While files are previewed before going to press, lifethreads albums is not liable for errors including and not limited to: incorrect file resolution, layout placement, cropping, colour, file density, typographical errors etc. It is the responsibility of the customer to fully proof their final files before uploading to lifethreads albums.
Further to the above, lifethreads albums recommends that the customer print a test hard copy of their book on their own personal printer for final proofing before uploading. Please check and double check your files prior to upload. It is also a good idea to have someone else check your files for you.
Customers acknowledge that any fees associated with custom job set ups are due before job commencement and are 100% non-refundable under any circumstances.
lifethreads albums prints all images on a Noritsu QSS3801HD. If customers have any concerns about the print quality from lifethreads albums, it is strongly suggested that customers order a test sheet using their own images to see if the print quality is satisfactory.
Customers are advised that if they use image enhancing/stylizing actions, that they do so at their own risk. lifethreads albums will not be responsible for any unsatisfactory printing when customers use image enhancing/stylistic actions that alter the colour and density of images in a strong manner. Customers are advised to first test their stylized images by purchasing a test print package.
When creating black backgrounds use these values to obtain a rich and deep black page: R:0 G:0 B:0. Attempting to match a "page" black background to a black area in an RGB image may not be possible. Using the aforementioned values will help to create the best possible match between these types of black areas. lifethreads albums does not accept responsibility for black areas that do not match from background pages to images and customers are advised that even if they use these suggested values that they do so at their own risk. Note large areas of solid black are difficult to print at best and there is a known issue that can sometimes occur. A slight wheel mark/roller mark can appear usually up to no more than 0.25" in length can be visible in the black page. This is a limit of the current press equipment technology and while this occurrence is uncommon, lifethreads albums does not accept responsibility for this issue. Customers are advised not to use black backgrounds if tolerance to the possible appearance of this issue is not acceptable. Requested reprints due to the appearance of this issue will be at the customers expense and will be billed on a case by case basis.
Unless otherwise stated, customers acknowledge that discount (also called voucher) codes are valid for one year from the original date of issue. No warnings or notifications will be sent out for codes that are close to their expiration dates.  Customers are responsible to verify the validity of the discount code in use.  There may be instances in which codes cannot be combined in a single purchase.  lifethreads albums will inform customers of these conditions on our website and in our software, but the customer is ultimately responsible to pay the final price as deemed accurate by lifethreads albums.  Discount codes (including studio sample codes) are always calculated on the base price of our products.
Customers acknowledge and understand that all centred laser engraving and engraved plaques are by default on optical centre, which is different than true center.  Customers also acknowledge that bottom right orientation laser engraving and aluminum plaques are set with a pad (spacing) to the right and bottom of the laser /plaque area, the dimensions of which are predetermined by lifethreads albums and specific to each album size & type.  If a customer wants a laser engrave or engraved plaque done in a position other than optical center or bottom right orientation, they must let lifethreads albums know in writing and must also provide a visual aid as to where they wish the laser engrave or engraved plaque to occur. Mock ups for laser engraving and engraved aluminum plaques are for customer reference only. Customization charges for a custom laser engrave or engraved value position may apply.  The customer is responsible to pay any customization charges that may occur in full before production of the album will commence.  Without a written request with specific instructions and accompanying mock up our bindery always places laser engraving and aluminum plaques on optical center or bottom right orientation as per the customer's indication in the order job ticket and without exception.  
lifethreads albums also offers a photo cameo as an option on select album covers. A cameo its produced through a combination of printing and laminating and is then set into predetermined sizes and locations on the covers.  Customers are able to choose these locations when designing their albums in lifethreads studio.  Customers acknowledge and understand that all cameos are by default on optical centre, which is different than true center.  Customers also acknowledge that bottom right and centre right orientation add a pad (spacing) to the right and top/bottom of the cameo, the dimensions of which are predetermined by lifethreads albums and specific to each album size & type.  If a customer wants a cameo done in a position other than optical center, bottom right, or centre right orientation, they must let lifethreads albums know in writing and must also provide a visual aid as to where they wish the laser engrave or engraved plaque to occur. Mock ups for cameos are for customer reference only. Customization charges for a custom cameo position may apply.  The customer is responsible to pay any customization charges that may occur in full before production of the album will commence.  Without a written request with specific instructions and accompanying mock up our bindery always places cameos on optical center, bottom right  or centre right orientation as per the customer's indication in the order job ticket and without exception.  
lifethreads albums makes use of full grain leathers, bamboo and hand made linen cover materials. These materials are from nature, and us such, no two pieces are exactly alike.  A desirable feature of such materials is that they come with variations and possess a unique beauty that enhances value. While lifethreads albums endeavours to ensure that we purchase only the finest, high quality materials, things such as grain variation, small material voids, scratches on hides, creases in leather, unique coloured hairs/fibers, etc. are NOT considered manufacturing defects or grounds for returns/repair. These materials are not made by machines and variations will occur. Customers are advised if their tolerance for such things is low, then it is recommended that they order their lifethreads albums with available synthetic leathers or book cloths which are commercially made and hence more consistent from sheet to sheet.
Studio Sample purchases are made available to customers at discounted rates and customers acknowledge that books purchased as Studio Samples are not for resale, but strictly for promotional usage. Please note that studio sample discounted books will have an "Studio Sample | Not for Resale" marking laser engraved (full grain leather, bamboo & synthetic leather covers), engraved plaque (book cloth or linen covers) or watermarked (photo wrap covers) onto the outside back cover, regardless of what is showing in that area. Typical placement of the studio sample logo is 1" up from the bottom and centered horizontally.
Due to the fast nature of lifethreads turnaround times, orders are deemed ready to print and enter production as soon as they are received.  In the event a customer error is discovered following submission of your order, please let us know as soon as possible. Depending on the stage of prodcution, we will do our best to reprint your files and fix the order for you. However, there will be additional costs to cover production that is already complete on the order. Please note if the book has been printed and bound the only recourse is to order a new book with the correct files at the full price.  **It is imperative that the customer proof, double check and reproof that an order is 100% accurate and ready for submission prior to submission.**
---
lifethreads albums 100% guarantees customer satisfaction with the workmanship of our products. Should one our products ever deteriorate due to an inherent manufacturing defect we will repair and/or replace the product free of charge. Reasons such as and not limited to normal wear and tear, improper product storage/care, product misuse, do no constitute as inherent manufacturing defects. Customers must contact lifethreads albums to receive an RMA (Return Merchandise Authorization) from lifethreads albums. No merchandise will be accepted without an RMA.
While all products are fully checked before leaving our warehouse, in the rare instance where a customer's product arrives with a manufacturing defect, customers must contact lifethreads albums within 1 business day of delivery receipt to be issued an RMA.  Sundays do not count as a business day.
Due to the custom handmade nature of our products and the natural variances that may occur in materials used therein, there may be minor variances across duplicate books such as and not limited to slight cover material colour variances, end paper/cloth variances, binding type, headbands, laser engraving placement, laser engraving tone, plaque placement & engraving tone, book block trim, etc. Minor differences across different reprints of the same book and/or across books printed including, but not limited to, slight variances in colour fidelity are not valid reasons for cancellations, reprints or refunds on orders. While every effort is made to keep our products as consistent as possible, variations in handmade products are a normal occurrence and are not considered manufacturing defects or defects in workmanship. 
From time to time lifethreads albums at its discretion, may change or offer different materials for use in our covers, presentation and/or packaging. Due to the handmade nature of our products this also means that materials and book options are subject to availability. If a customer orders and/or reorders with us, and materials or book options happen to be different than advertised on our website due to unavailability or changes, this does not warrant the ability to request reprints, refunds or cancellations on orders.
Except for the cases expressly described in this return policy, and due to the fact that each book ordered from lifethreads albums is a made to order, custom handmade item, under no circumstances do we cancel orders once in production, accept returns or process refunds for any reason, except to the extent we guarantee your satisfaction with the workmanship of our books, as described above.
Please note customers are responsible for paying all shipping fees when returning products to lifethreads albums